I've used a lot of WordPress plugins over the years. The plugins below are longtime favorites that come installed on every site we build. This post is for those curious how our WordPress hosting is better, developers interested in the tools we use and recommend, or savvy WordPress wielding business owners in need of new plugins.
Note: Some of these are affiliate links, but that's irrelevant to me choosing them. I'm going to sing praise regardless because I dig these plugins. These certainly aren't the only plugins we use, by the way, but I define "must have" as "bare minimum."
For the uninitiated, a WordPress plugin is an added folder of code that extends the functionality of your website. You can easily install plugins from the WordPress dashboard. Decide to sell products? Install the WooCommerce plugin and you're in business. Want to share recipes? Install a recipe plugin. This is one of the reasons we love WordPress. It really is that easy (and many of them are free).
Without a doubt, this plugin is #1. Contact forms are one of the most important components of your website, and we believe GravityForms is the best WordPress form builder. We build extremely complex forms, and there are an insane number of ways to add functionality. Generate PDF's, send forms to Zapier, create auto-responses, use conditional logic in the form or notifications. I'm not really sure what features to even list here because it does all of them. We've built application forms, contracts, signup forms, payment options, estimates, post submissions… the list is endless. We often use/include additional Gravity Forms Certified Developer plugins to add even more functionality, depending on the client's needs.
A license to GravityForms will run you $59/year. For cyclone press web hosting clients, it comes free with your website.
Caching is an absolute must for your website. It helps your website load more quickly by storing a cached version. We optimize for speed in every possible area, but if the only thing you did was install WP Rocket on your WordPress site, you'd still see a speed boost. Caching plugins are notorious for causing issues (caching in general is just a pain. Necessary–but a pain). There's no telling what you'll have to deal with if you're using a free option, and many hosts will actually block you from installing free plugins. WP Rocket is in a league of its own.
A license to WP Rocket will run you $49/year. For cyclone press web hosting clients, it comes free with your website.
Images are the biggest drain on your website's speed. They should always be resized for web use before you upload them, but optimizing through your website is equally important.. We use ShortPixel, which optimizes images as you upload – no extra steps needed. Note that WordPress generates lots of thumbnails automatically, so 100 credits does not mean 100 images. Uploading 1 image is more like uploading 5 due to thumbnail generation (the exact number depends on your setup).
You can optimize 100 images a month for free, and ShortPixel plans start at $5. For cyclone press web hosting clients, optimization credits come free with your website (the number varies – generally we allot several hundred for the initial build, then drop down to 100/month, depending on how active/how many photos you're uploading/if you're a photographer, etc. We have plenty of credits to go around).
A security plugin is absolutely a must. While there are several good security plugins out there, we like iThemes. We believe in a layered approach to website security, and this WordPress plugin allows you to add a lot of layers from the dashboard (including 2 Factor Authentication for WordPress logins). Security plugins can sometimes be tricky to work around, but we've never had any major issues with this one. Wordfence is also a great option (if you don't use the live traffic feature), and Sucuri is where you'll want to go if you get hacked.
A license to iThemes Security Pro will run you $80/year. For cyclone web hosting press clients, it comes free with your website.
While Yoast is the popular choice for a WordPress SEO plugin, I'm not a fan. SEO Framework is cleaner and more user-friendly, without constant up-sells and ads. We find the free option is sufficient for our needs; adding meta information and providing feedback on posts and pages that need it, without being in your face.
A license to SEO Framework will run you $0-84/year.
When building a website, it can be difficult to collect feedback ("OK on the about services page, on the right-hand side, just underneath the image of the rubber chicken–yeah that's the text this is replacing… no that photo's on the left – the section just underneath that heading in blue…"). Not fun. We are huge fans of Userback for the ability to draw on the screen and leave comments right next to the photos or text to be updated. We install this for every website build to facilitate feedback by our clients. It can be used indefinitely to collect feedback or bug reports from your users, and we also use for design feedback and approvals. For our website agency, this tool is incredibly important.
A developer's license to Userback starts at $8/month. cyclone press web hosting clients benefit from the ability to use this tool for free because it's part of our development process.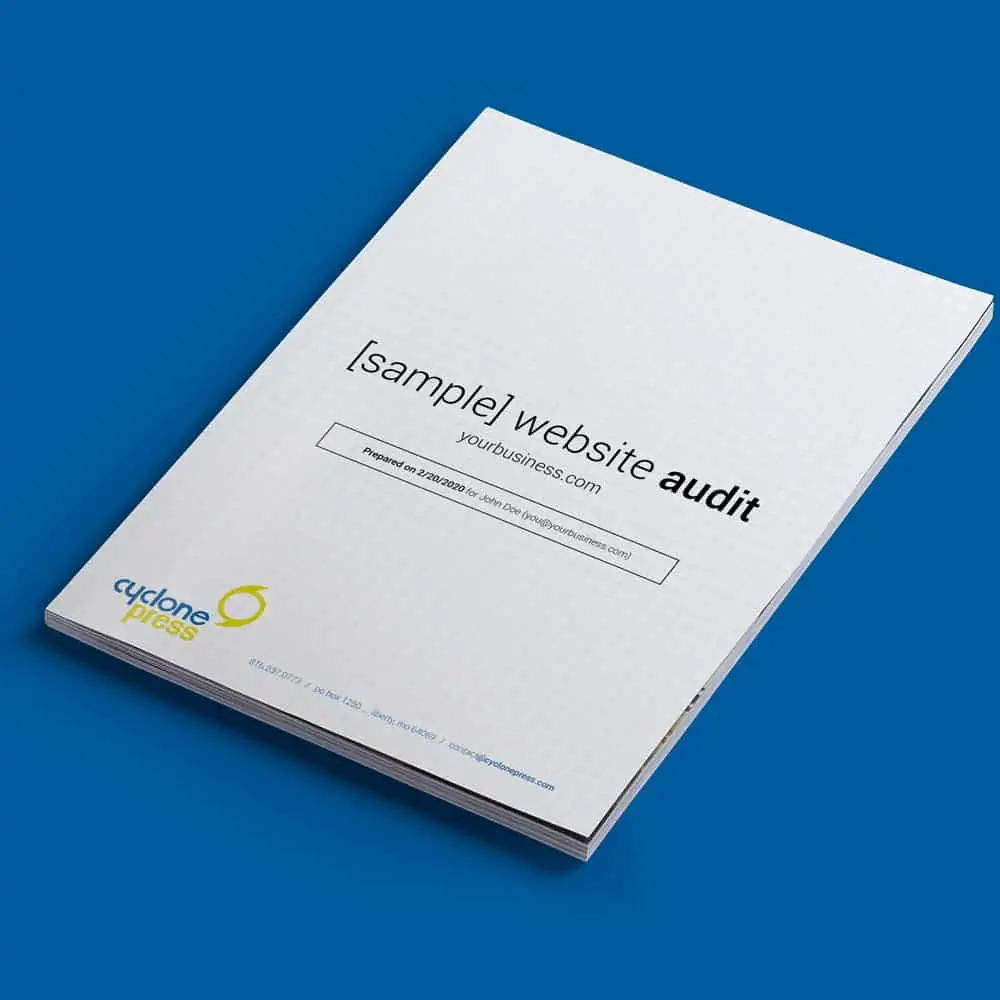 I hope you found this list helpful. If you'd like to start a conversation about your website, schedule a discovery call or request a free website assessment to find out how we can take it to the next level.