cyclone press helps entrepreneurs in Kansas City build better businesses through web design, development, and branding.
We started out in print design and production in 2009, branding small businesses through business cards, brochures and more. Our clients kept asking about websites, so we started offering web design and development. As we built more and more websites over the years, we noticed that once a website is designed and launched, most entrepreneurs are left to figure out maintenance, edits, and marketing on their own. We're here to fix it.
Refining, perfecting, and working with our clients to constantly improve their web presence is what we do. We'll build (or rebuild) your website, then maintain it. But we'll also put together a template for your email newsletters and format them every month. We'll design or redesign your branding, then ensure it's consistent and connected to Google My Business, LinkedIn, and other social media. We run your website so you can run your business.
Design is at the core of everything we do, but we're equally passionate about business and entrepreneurship.

We're here to see your business succeed, build long-term relationships and connect you with other entrepreneurs in Kansas City.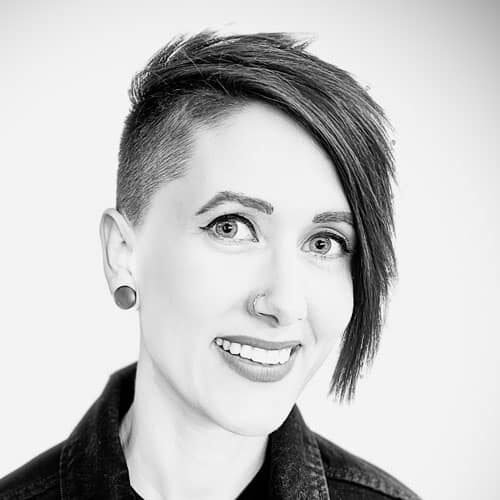 Sarah Schumacher (she/her)
founder + creative director
A proud KC native, Sarah has 15+ years of experience providing branding, design, business and technical expertise to startups and small businesses. As the founder of cyclone press, she's designed and developed over 70+ websites and is an evangelist for utilizing technology/automation to build systems and processes to run businesses more effectively. The majority of her time is spent providing consulting, high-level strategy, and technical education for new website projects. She's also a mixed media artist and writer who reads; obsessed with books, the intersection of ideas, and how they apply to your latest startup idea.
Amber Monaco (she/her)
Amber has (unknowingly) spent her life making things around her more process-oriented and streamlined. Amber served in the military and at the Department of Homeland Security as a paralegal for 9 years, and now she creates processes, systems, workflows, and automations. At cyclone press, Amber is responsible for developing and executing processes, making Sarah's life easier through delegation, and ensuring projects are moving along swiftly. She also communicates with clients to build relationships and create a wonderful client experience.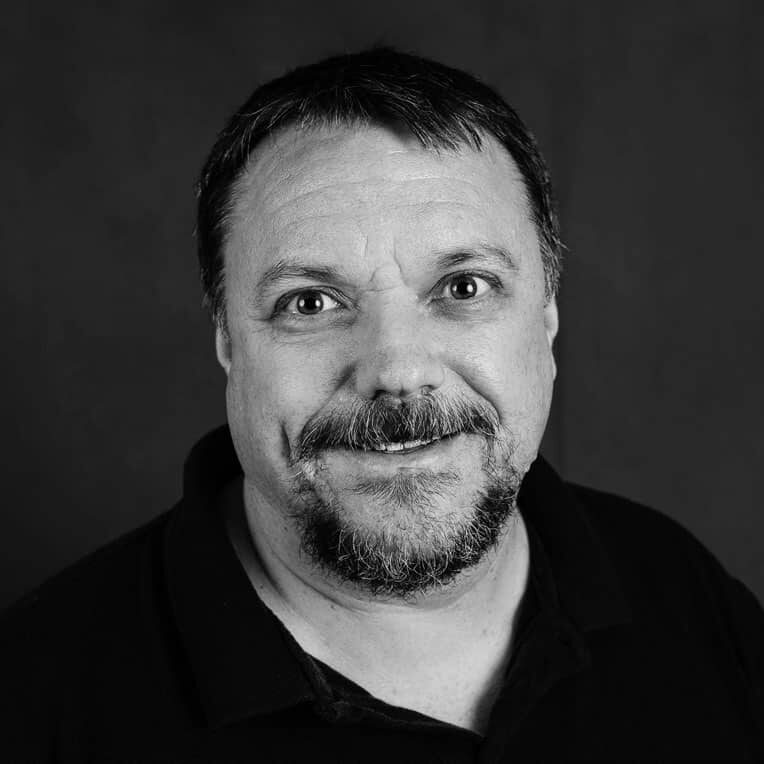 Mick Thompson (he/him)
After registering his first domain in 1999, Mick spent the earlier days of the web developing as a hobby. He later pursued his passion, changed careers, and is now employed as a full-time developer for a large retailer in Kansas City. He's directly involved with the programming, design, and operation of a large site that boasts millions of visitors annually, as well as tens of millions of page views. At cyclone press, Mick is responsible for managing website hosting accounts and WordPress maintenance (weekly updates, backups, and security monitoring), as well as troubleshooting and fixing any technical issues that come up. He's also involved in site development and custom coding solutions.
Specialists
Designers, Developers, Copywriters, Animators/Illustrators, etc.