Did your email open rates increase recently? That's not as good as you think it is…
Apple's newest iPhone operating system is out now (iOS 15), and it comes with big privacy changes. One of the new features is "Mail Privacy Protection." The first time you open your email after the update, you'll see this notification: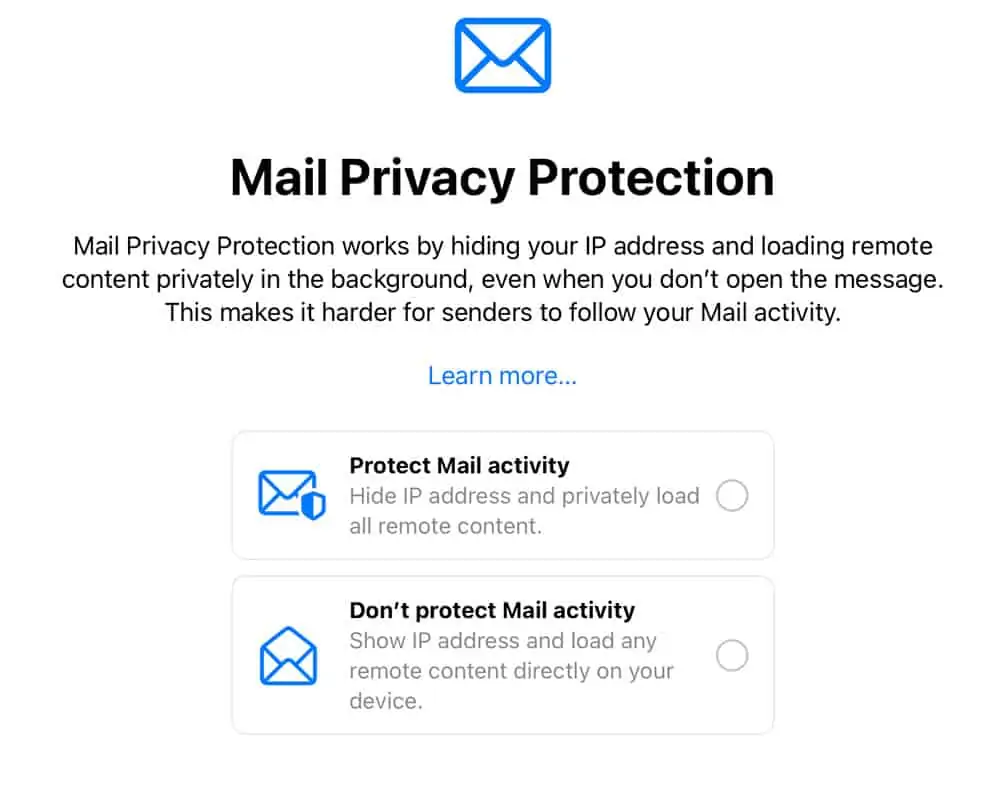 Let's assume everyone will choose 'Protect Mail activity.'
Like most soloproneurs and small businesses, you probably send email newsletters. And after sending, you probably view the reports to see how many people have opened or clicked on links, right? This works by loading hidden data when the email is opened. Now, on iOS 15, Apple is going to preload that data when the email is received. This means that your open rates are probably going to increase, but it won't necessarily be because more people are opening your emails.
This impact will come only from email opened on Apple Mail and iPhones/iPads (which might be up to half the market). It's not the only privacy update coming either: iOS 15 also enables hidden IP addresses and a 'Hide My Email' feature. We'll only see more of this as our tech services (hopefully) become more privacy focused. This is great for all of us as consumers, but from a marketing standpoint, it will be important to move away from open-rate data to other metrics, like clickthrough rates.
For 6 ways to adapt your email marketing to these changes, see this excellent article from MailPoet.
Side note: Mailpoet is email marketing software that integrates with your WordPress website. You can send email newsletters and welcome emails from the backend of your website, which is quite handy. We use it with many of our clients (it's included for free with our hosting).
---
Do you need help with your existing email marketing? Maybe you're a soloproneur just getting started, and you have yet to start building an email list at all. We'd love to break down this process for you – schedule a discovery call to learn more.