Maria contacted cyclone press because she had started a business to bottle and sell her all purpose Mediterranean spice blend. As a brand new business, our startup package was a perfect fit for her. We purchased her domain name: greekgirlsgourmet.com, set up an email account, and worked on developing a logo. Once the logo was complete, we designed and printed business cards.
In addition to branding, her main need was for a website to tell her story, and to make her products available for sale immediately while she worked on establishing relationships with local grocers and eventually selling on Amazon.
Because Maria had some experience setting up websites she took advantage of our DIY WordPress package. We developed this package specifically for Maria and other clients who have the ability and desire to design their own websites. We're big fans of (self-hosted) WordPress, but the setup can be technically difficult. That means hosting, connecting the domain name, installing WordPress, themes and plugins. We do all this for you, then go a step further and set up pages, menus, header and footer (or install a demo) so that you have a blank slate that's ready to design and adjust as needed, regardless of your level of technical know-how.
What really stands out for this service, is that once you've gotten most of your copy and images set up, we'll review what you've done and spend a couple hours polishing your site. When you're ready to launch, we'll go through our usual checklist of basic SEO best practices, sitemap submission, and other annoying technical things.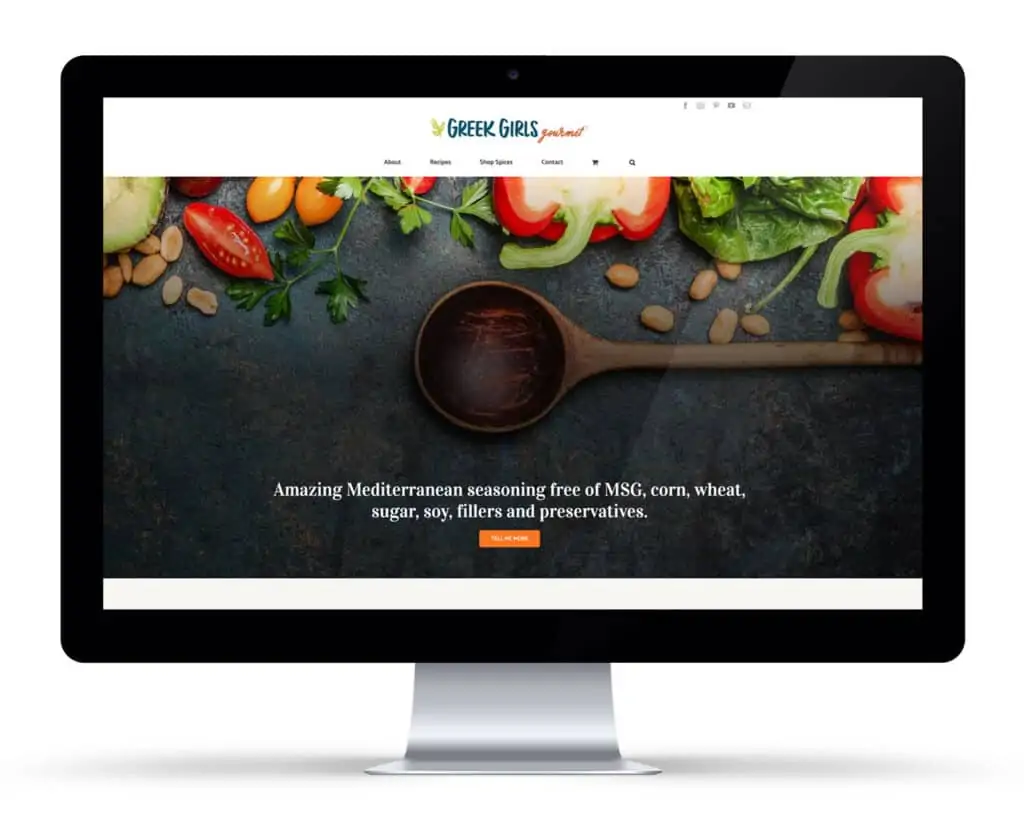 In addition to the logo, business cards, domain/email address, and website, Maria also needed a label design for her spice bottles. For this type of project, if you're working directly with a manufacturer, they can usually send you a template with the exact size and design specifications. This is all we need to work from, and we can discuss any technical questions with your manufacturer if needed. This was a cardboard type style spice bottle, so it's a simple rectangular label. This is an actual photograph of the product, but if you don't yet have a product sample, we can often source or create a branded mockup to present to investors or use on Kickstarter campaigns.