Privacy Policy/Terms of Service Generator (Auto-Updating)
$10.00 / month and a $99.00 sign-up fee
If your website has a contact form, you need a privacy policy. Laws will only continue to be added and updated, and they will apply to you even if they're in another state. This privacy policy generator will auto-update with them, no effort required. It's what we use – see links in footer for a sample.
Description
No doubt you've noticed the myriad privacy policy, terms & conditions, and disclaimer links on other websites. Yes, you need them on your site too. "But I don't collect private information on my website… right?" If your website uses a contact form or email newsletter sign up form, yes, this applies to you.
Here's what you need to know:
Currently, there are four laws in the United States and the European Union that require most websites that collect personal information to have a Privacy Policy:
European Union's General Data Protection Regulation (GDPR);
The California Online Privacy Protection Act (CalOPPA);
The California Consumer Privacy Act (CCPA);
Nevada's Revised Statutes Chapter 603A and SB220.
These laws were created to protect the consumers of those states and countries, not the businesses. This means that these laws can apply to businesses outside of those states and countries and may apply to you if you collect the personal information of or enter into transactions with consumers from the European Union, California or Nevada. Fines for violations of privacy laws start at $2,500 per violation (per website visitor).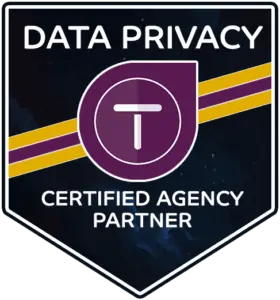 What do you need to do?
These laws change all the time, and it's practically a full time job to keep up with them. Termageddon's Privacy Policy generator solves this problem beautifully. We create your policies once, embed the code on your site, and your website policies will automatically update whenever the laws change. For $99/year, you will receive the following policies to protect your website:
Privacy Policy;
Terms of Service;
Disclaimer;
End User License Agreement.
Termageddon is the only Privacy Policy generator listed as a trusted privacy technology vendor by the International Association of Privacy Professionals (IAPP.org).